One of the most effective ways to transform your living space is with a fresh coat of paint. A new color or finish can revitalize a room, giving it a new lease on life. But, with so many painters out there, how do you find the right one for your home? At Proud Owner Home Service, we understand the importance of selecting the right painter to turn your vision into a reality. In this conversational article, we'll explore the key factors to consider when searching for the perfect painter for your home.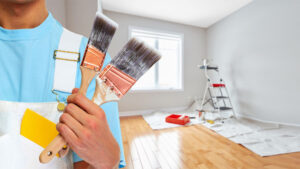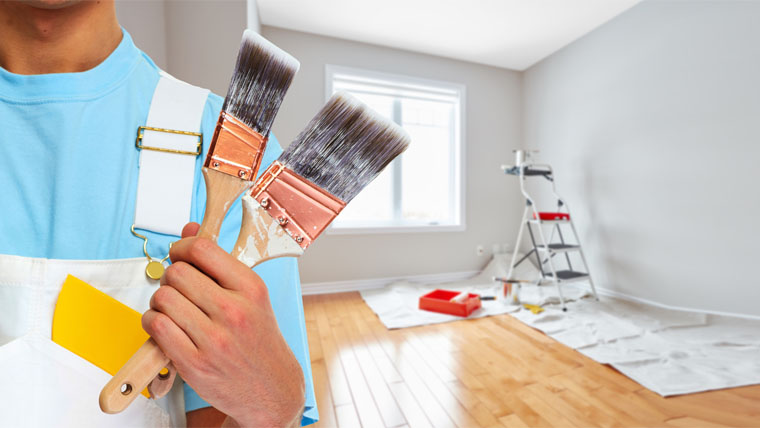 Experience and Expertise
When searching for a painter, it's essential to find someone with the right experience and expertise. At Proud Owner Home Service, we have a team of skilled professionals with years of experience in the industry. Our painters have honed their craft, ensuring that they can deliver top-notch results for your home. Always ask potential painters about their background, training, and previous work to gauge their proficiency.
Reputation and Reviews
Nothing speaks louder than the voice of satisfied customers. Look for painters with a strong reputation and positive reviews. You can find reviews on social media, Google, or dedicated review websites like Yelp. Proud Owner Home Service prides itself on maintaining a high level of customer satisfaction, with countless glowing testimonials from happy clients. Don't hesitate to ask for references as well, as a good painter should be able to provide them without any hesitation.
Get Multiple Quotes
Price is always an important factor when it comes to selecting a painter. It's wise to get multiple quotes from different painters to make an informed decision. However, don't let price be the sole determining factor. A low quote may not necessarily guarantee quality work, and a high quote doesn't always mean superior service. At Proud Owner Home Service, we strive to offer competitive pricing without compromising the quality of our work.
Services Offered
Different painters offer different services, so it's essential to find one that can cater to your specific needs. At Proud Owner Home Service, we provide a comprehensive range of painting services, including interior and exterior painting, wallpaper removal, and surface preparation. Additionally, we offer color consultation to help you choose the perfect color for your home. Ensure that the painter you choose offers the services you require and is capable of handling the scope of your project.
Communication and Responsiveness
Communication is key when working with a painter. You want someone who is responsive and attentive to your needs. From the initial consultation to the completion of the project, our team at Proud Owner Home Service is dedicated to maintaining open lines of communication. We listen to your concerns, answer your questions, and keep you informed throughout the entire process. A painter that communicates effectively will ensure that your project runs smoothly and meets your expectations.
Insurance and Licensing
It's crucial to choose a painter who is properly licensed and insured. This protects both you and the painter in case of any accidents or damage during the project. Proud Owner Home Service is fully licensed and insured, so you can have peace of mind knowing that you're in safe hands. Make sure to ask any potential painter for proof of insurance and licensing before signing a contract.
Warranty and Guarantee
A good painter should stand by their work and offer a warranty or guarantee on the quality of their services. At Proud Owner Home Service, we provide a comprehensive warranty on all our painting projects, ensuring that you are satisfied with the final result. If any issues arise after the project's completion, we will address them promptly and professionally.
Our Services
Our services cover a variety of areas within your home, ensuring a comprehensive and cohesive transformation. Let's dive deeper into some of the specific services we offer:
Kitchen Cabinets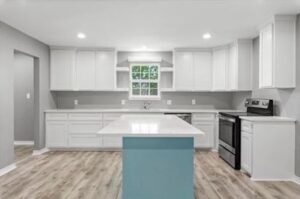 At Proud Owner Home Service, we understand that your kitchen is the heart of your home. Our professional painters are skilled in refinishing and painting kitchen cabinets, breathing new life into your space. We take the time to properly prepare the surfaces, removing any grease, dirt, or old paint, ensuring a smooth and durable finish. Whether you're looking for a subtle change or a bold statement, our team will help you select the perfect color and finish for your cabinets.
  2. Bathrooms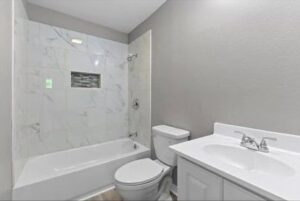 Bathrooms are often overlooked, but they deserve the same attention to detail as the rest of your home. Our experienced painters are well-versed in the unique challenges that come with painting bathrooms, such as dealing with high humidity and moisture levels. We use high-quality, water-resistant paints that are specifically designed for bathroom surfaces, ensuring longevity and easy maintenance.
3. Exterior Painting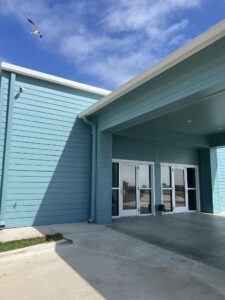 Recently, Proud Owner Home Service had the honor of completing an exterior painting project for the prestigious Fulton Convention Center. Our team of skilled painters worked diligently to revitalize the center's façade, ensuring it made a lasting impression on visitors and locals alike. Using high-quality, weather-resistant paints, we brought a fresh and contemporary look to the building while preserving its architectural integrity. Throughout the project, we maintained open communication with the convention center's management, ensuring that our work adhered to their specifications and vision. The stunning transformation of the Fulton Convention Center is a testament to Proud Owner Home Service's commitment to excellence and our ability to handle large-scale, high-profile projects with precision and professionalism.